Uhlhorn Crew, Backyard Family Session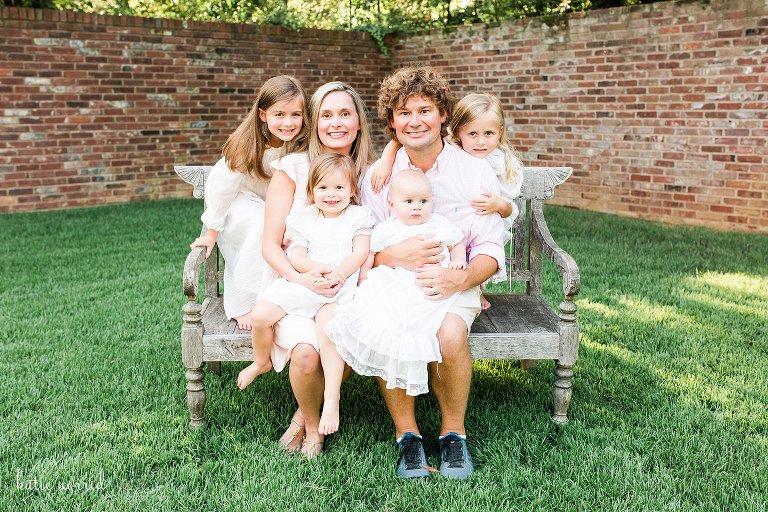 Goodness Gracious, this is one adorable family. Nikki and I have been trying to get together for a family shoot for quite some time.  I had a session have to reschedule so I let Nikki know I had an opening (2 day notice) and I am so thankful we got these sweet images at their beautiful new home in East Memphis.
I love big families and being invited into someone's home is the best! The 3 older sisters were so wonderful to baby brother Stockley who was just the sweetest "little" chunk.  He is the most content baby I've ever met, it was so hot and he didn't get upset a bit. Those beautiful girls… oh my they were just the sweetest and most respectful little ladies. You guys just wait til the last photo!!!
Thank you Uhlhorn Family!