Twins Make Seven, Family Maternity Session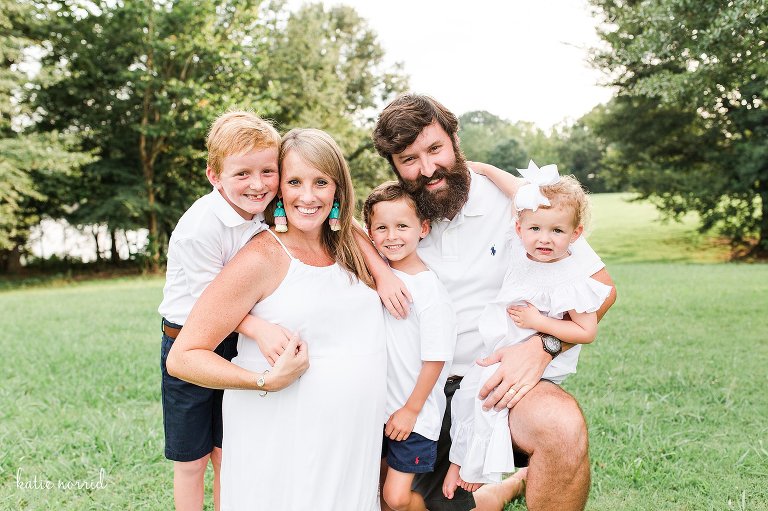 Ali and I were besties in high school and stayed connected through the college years and mom years and when I was sitting at home one evening I got THE BEST text ever! Someone was pregnant again… with TWINS! Waterworks immediately started and I remember saying you are about to have 5 kiddos, what an absolute blessing. Their is no one in the world that can rock this mom of 5 thing better than Ali, especially with the help of her awesome and hilarious hubby Jared.
Ali and the family made the trip in from Jonesboro for this adorable session and the forecast wasn't so great so we had fingers crossed it would play nice. It ended up being an absolutely beautiful night for photos.
Ali was 34 weeks at our session and I got the wonderful text on Tuesday that the twins made an early appearance at 36 weeks and doing great!
I am so beyond happy for this family and can't wait to meet the littlest Winters!
Love you guys!