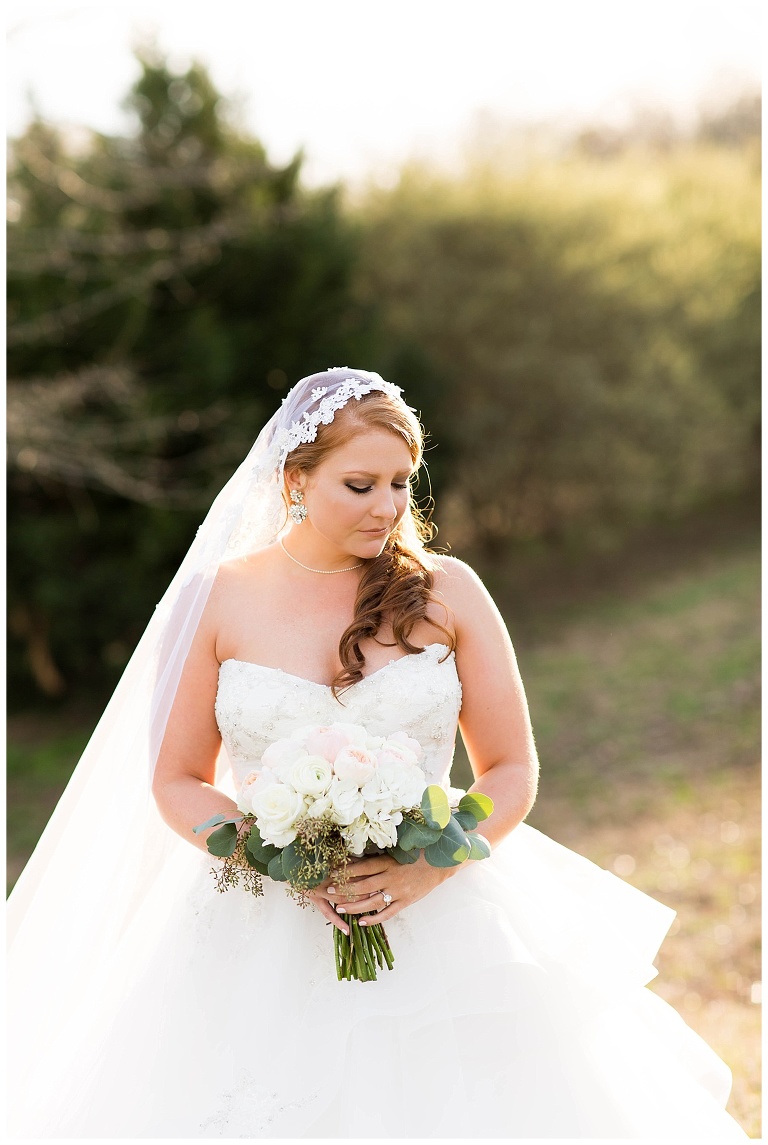 I have been so excited to share this beautiful bridal session since the day we shot it.  It was a crazy day, but I am so pleased with how they all turned out.  The weather forecast showed sun and zero percent chance of rain all day so we were ready for a fabulous outdoor session.  As soon as Emily arrived at Greystone the skies turned black, thunder starting to roll and lightening filled the sky.  Not much longer did the rain start! Are you kidding me?  She had her hair and makeup beautifully done and a thunderstorm just popped up out of no where!
We kept checking the radar and it looked like it would pass before it was too dark for pictures so we sat there fingers crossed and just waited, and boy did it pay off!  We had the most beautiful skies after the storm passed.  I was prepared with white sheets and shower curtains to place under Emily's gorgeous Maggie Louise gown in order to keep it in perfect condition.
Emily wore her mother's veil for the first part of the shoot and then switched it up a little with a dreamy flower crown from Holliday Flowers and Events.  We had the best time trekking around the expansive property chasing that beautiful light.  I hope you all enjoy this session and consider a bridal session for yourself.  It is a great way to trial run for the wedding day, and who doesn't want to dress up in their wedding gown more than once?