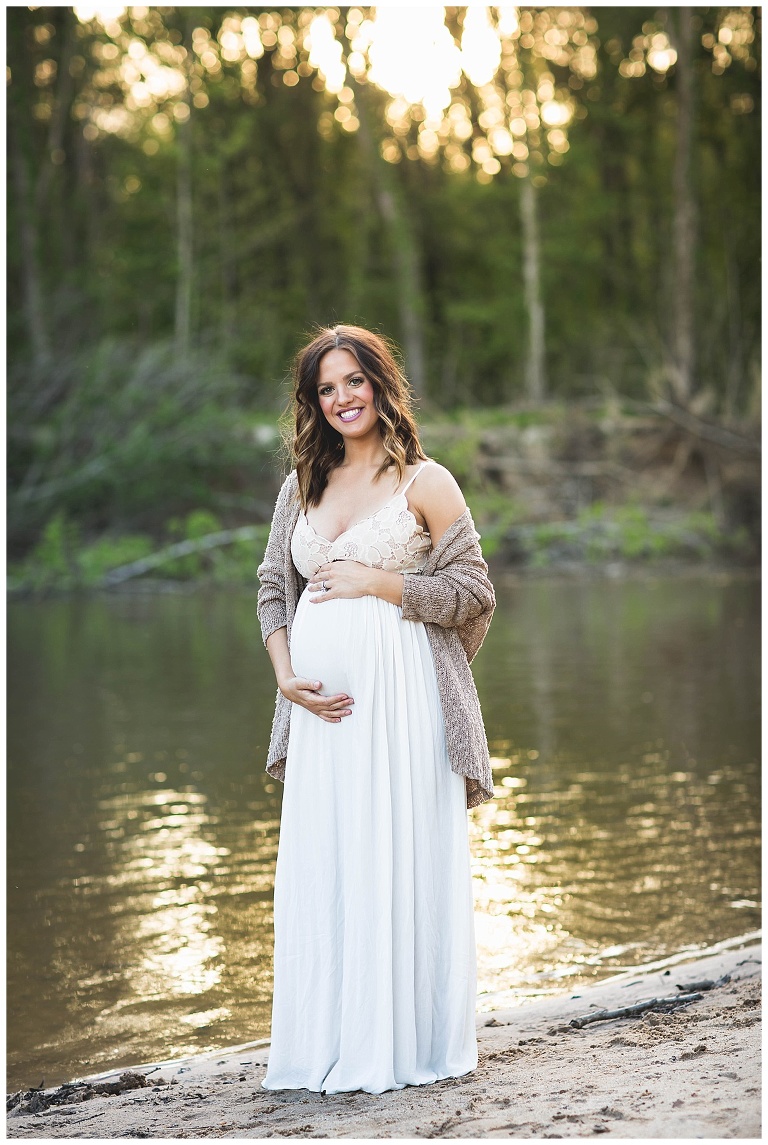 If you don't know Jena, then you should.  She is so fun and not to mention extremely talented, Aaron isn't so bad either!  Jena contacted me back in the early fall to set up a baby announcement session (which one of their images was later featured on The Bump), and we discussed scheduling their maternity session as well.
I love that Jena wanted to have baby daddy Aaron in some of the shots as well as do some of just her and that beautiful bump.  We were chatting about different ideas and dates (we both work in the wedding industry so schedules are a little crazy) and finally settled on a Sunday afternoon.  Jena had posted a picture from a baby shower with her wearing the most gorgeous maxi dress and my wheels started to turn.  I had it all pictured in my head and was just hoping she would be game, of course she was because she is super cool, duh!
We started with her and Aaron and then made our way to another location for the rest of the session.  I discovered this place one day while driving down the street with my precious kiddo in the back and thought, "this could be cool, hopefully I don't die driving down this dirt road"! It was the perfect spot for this maternity session.
Jena didn't hesitate at all and the images are some of my most favorite ever! I hope if you are expecting you take the time to and make the investment for maternity photos.  It is such a special, special time!  I hope you guys enjoy!