Bethany+Sean, A Germantown Backyard Wedding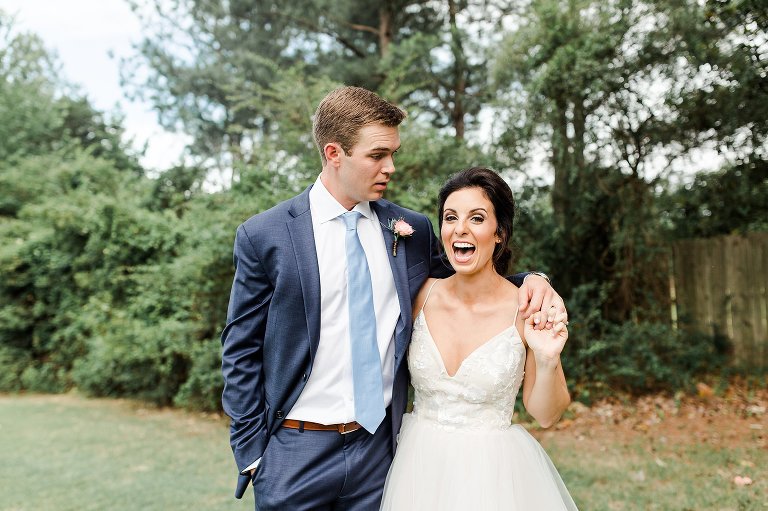 Y'ALL you are about to see one of my all time favorite weddings! Bethany and Sean's backyard wedding was absolutely magical, even though the forecast showed tornado rain with no chance of dryness… well the meteorologists were oh so wrong! We had the best time and the best weather conditions anyone could ask for!
These two are head over heels for each other, they love to dance and you can't help but smile when you are around them. Some of my favorite images are of Bethany stepping into her magical Hayley Paige wedding gown from Maggie Louise. This dress was made for Bethany and she literally came alive once she had it on. It was perfect for all the twirls and dips she had in store for the day!
This was another wedding that I had the privilege of working with my favorite people, Jena Bruback for hair and Make Up and BettsMade for planning, florals, and all things wedding. Jena is the best at what she does and has a heart of gold as well. She makes bride's look beautiful, yet still very natural and like themselves…. not to mention that Bethany looked the exact same when she left the reception after a night of dancing. BettsMade made sure Bethany's dream wedding was gonna happen, I'm not sure how they pulled off the no rain but they were prepared for everything.
It was a great day and Bethany and Sean are golden and this is a super long blog post because… well I just couldn't narrow it down anymore. I hope you guys enjoy! Be sure to look for that sweet tear running down Bethany's cheek at her first look!!!! It gets me every time!
AMAZING VENDORS:
Coordinator: BettsMade
Bridal Shoppe: Maggie Louise
Gown Designer: Hayley Paige
Bridesmaid Dresses: Show Me Your Mumu
Florals: BettsMade
Caterer: Michelle Kelley
Band: The Nick Black Band
Video: 314 Productions
Cake: Confections & Connections